Jordan Clarkson Throws Basketball at Dario Saric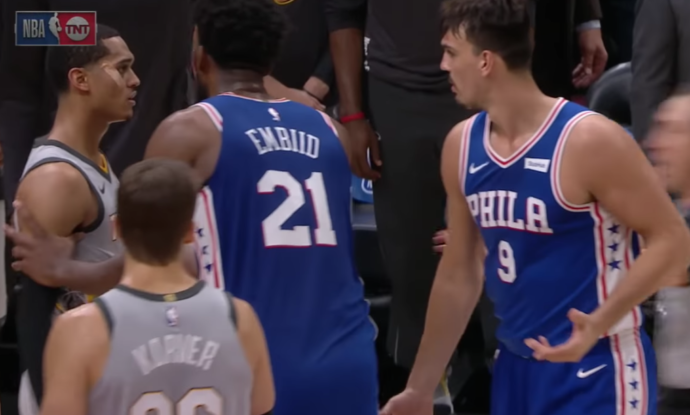 Clarkson wasn't having it after Dario dunked the ball with less than 15 seconds in the game and the Cavs losing by about 10. Chris Webber didn't like the move calling it "manufactured anger" and dissed the Cavs defense over the course of the night – Marv Albert agreed.
Lets not forget JR got benched after shoot around due to an internal team issue and then this? Not good. At least Saric didn't get hit in the head with the ball. Ever get hit in the head with a basketball? Gotta love it all went down to some Ray Cash in the background tho, thats Cleveland for you.