A Look At The James Harden 2's By Adidas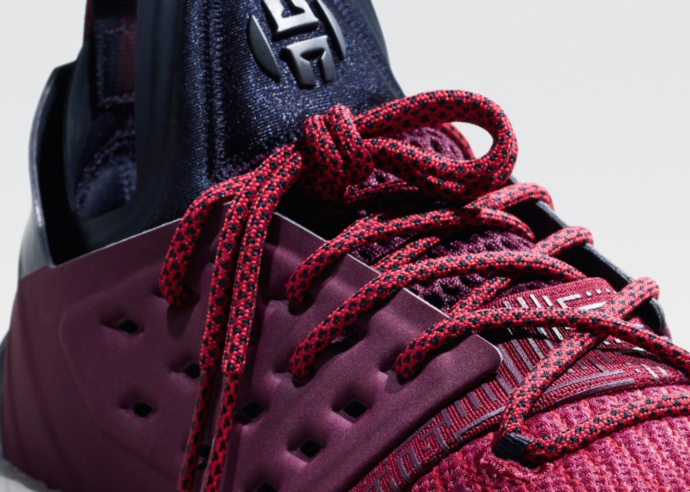 James Harden said his new sneaks that dropped a few weeks ago are "tailored to my game and quick change of direction." And we couldn't agree more. With four different colorways, we gotta say that the Bold Red / Light Solid Grey colorway is def one of the standouts as the shoe offer buyers several different textures and materials for an all around dope kick. The initial shoes were "California Dreamin'," "Ignite" and "Vision." and more arrive on March 10th so lets get more familiar.
According to Adidas, "These Harden Vol. 2 basketball shoes are designed for players with quick footwork and acceleration. A breathable, sock-like upper and lightweight support gives you stability and control when you change directions and create separation."
Did you say separation? The might be the best part about these shoes, they are designed to create separation, and that is exactly what Harden did the other night on Wesley Johnson….smh
Back to the shoe, as we digress… SHEESH! The shoe is also said to have maximum cushion with the Boost technology, but if you look at the bottom of the shoe, the traction on the show is an unusual material, but is said to help in that separation that we talked about earlier. Sorry Wesley.
James is even coming out with some shoes for his home town middle school, called the "Vision" edition of his Vol 2's that are a special version of the Harden Vol 2 using the Audubon school colors. What a good dude. Check them out below in his middle school's colors