Spotify Goes Public, Hits $23 Billion Value On Wall Street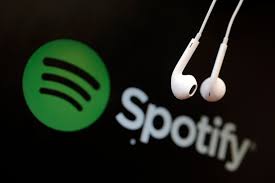 Boy oh boy do we live in a streaming era. As if generating money on 159 million monthly listeners wasn't enough, today Spotify went public and is now able to earn public funding on the New York Stock Exchange.
Spotify has stated that shares are traded at $132.50 per share on private market so we can expect a figure to operate somewhere around there to start.
The filing with the NYSE shows that Spotify made roughly 5 billion dollars last year and it incurred about 1.5 billion in losses.
According to Reuters, "a direct listing is an unconventional way to pursue an IPO and will help Spotify list without the need to raise new capital or hire a Wall Street bank or broker to underwrite the offering."
Spotify will operate under the stock ticker name SPOT.