At the Drive In Preps New Album DIAMANTÉ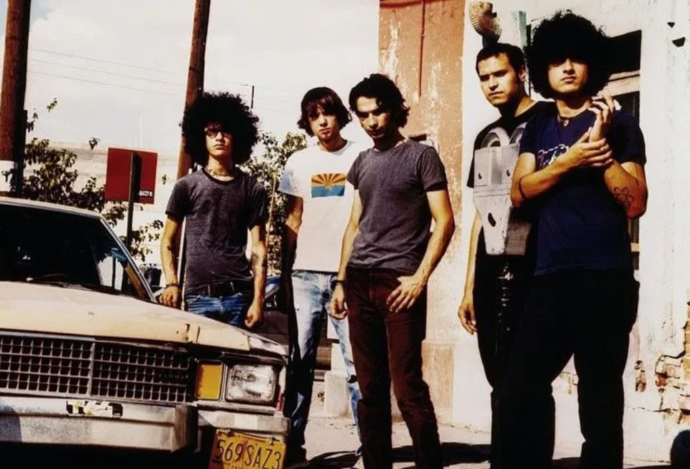 Well things have come back full circle again as At The Drive In is planning on releasing a new project just in time for Record Store Day's Black Friday. Its called Diamanté, and it's likely to rock your fucking brains out.
The project will be a an official ATDI release and will be a three-song EP on 10-inch vinyl. Yea we would like a full length project but dont be greedy, you take what you can get when you can get it from the Texas superpower group who already gave us in•ter a•li•a earlier this year. I have a feeling the songs could be long jams.
in•ter a•li•a was their first project in 17 years, and its aggressive and all you would want from ATDI. The project will be released via on Rise on November 24, and was produced by by Omar Rodriguez-Lopez and mixed by Johann Scheerer
Here's what the band had to say about the EP in a press release:
"How do you weaponize the insatiable thirst for life among vultures? How do you deprogram the coroner dissecting hiatus ? What light beckons you from the sewers of suggestion? Is your instinct extinct ? Or does it hide in the flash burn of counterfeit automatons? 5 boys with guilty slingshots swaying to the Midwitch Sound. Blinded by the DIAMANTÉ."
DIAMANTÉ Tracklist
Side A
Amid Ethics
Despondent at High Noon
Side B
Point of Demarkation