INTERVIEW: Louisiana's Wochee Fights Through Loss To Deliver 'Letters From The Edge'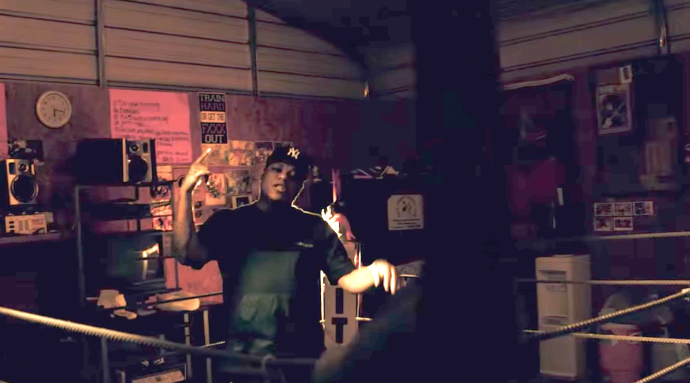 When you experience loss like Wochee, you become hardened and calloused to the outside world and often times that can take you to dark places. But how you deal with that dark place is what really matters. How do you decide to channel that energy off loss, anger, betrayal and frustration. We learn that in our interview with Wochee, one of Louisiana's rising talents.
Talk to me about how you got started and got bubbling on the Louisiana scene….
Wochee: Well it first started off with a real passion to achieve a dream after on of my partners passed away. To make a long story short he taught me the craft and the first time ever doing it, he couldn't believe it was the first time I did it. I liked his music but he passed before it ever kicked off the ground. That's like Jeezy telling me it was cool because he was like my Jeezy.
Once we did that we did bunch of local recordings in the closet recording over cassette tapes and when we got in the studio we worked with a guy named Damon and he passed away too but they took us under their wing and put us in a real studio. Then I started a new group just recording over other people's beats.
Daniel Cormier came out to the song "Show Me My Opponent" that featured Lil Wayne and that really helped my song take off and I went from an underground rapper to being more well known across Louisiana and Mississippi.  As a solo artist I got interest from Universal and others but
I know thats a lot of info and a long story but you know….
It sounds like you've experience a lot of loss over the course of your career….
Wochee: I've experience a lot of loss and my dad just passed away this year too.  Its like every time I take a step forward its like I take 100 steps backward.  Because every one that has something to do with my career passes away. One guy invested in me gave up on me then another one became an investor and he really loved what I was doing and then he passed away. He was step by step with me there was no excuses. Then my dad passed and he used to pass around my CD's and its just like everyone that was around me passed away and its like I gotta carry on their legacy.
I see you spent some time in Dallas. Can you talk about how that influenced your music?
Where we come from a lot of people don't make it out of Louisiana, we live in a cesspool and there's no real outlets and resources.  We low in education, we low in funding, not too many people get out besides the ones that really want to get out .
I got kicked out by my momma crib. She said you wanna be grown and cut school and so she made me live my sister in Dallas and Dallas was the first major city major city that I ever went to, I was like 19 and it was just different. Like a culture shock, like 17 year old kids without their parents and it made have a different outlook. I felt like everyone once they turned 16 it was like go out and get a job and be something. Then I went to Houston, then the music got going, then I went to Atlanta and then Florida. It really opened my eyes. I'm not happy I got kicked out of school, but I'm happy I got kicked out because I got to leave and it turned out for the better.
If you don't see whats out there you sure won't know being in the hood.
Your song "Conversations" has started to pick up, can you talk about the message in that song?
Wochee: It's very deep man, its just like I said that whole time I was recording' Letters from the Edge,' it was a whole bunch of demonic feelings and whole bunch of betrayed feelings and a whole bunch of fake shit going on at that one period.  It was a period in my life when I could have really lashed out and taken it to a physical matter to people and I kept it balled in and went it to the studio and turned the negatives to a positive and made a great CD.
Its more or less me having a talk with God. I was just me praying for forgiveness and just explaining to God that I know that 'm in the hood and I"m the trap, I know I'm sinning but I pray that you forgive me. I'm not living right but I believe in a forgiving God, I just feel like by all the bad things I ever done. I feel I did more good than bad and I'm just getting on my knees and asking for forgiveness.
Are you a Christian rapper? 
Wochee: No I don't think, but I don't know. I never put myself in a genre. I'm not a lyricist, I'm just poetic with this stuff. Its from my heart and my life. I don't see why it couldn't be, but I don't want to fit any any categories and have people say, "oh he curse in his songs" or whatever, but I never put myself in any genre.