The Midnite BBQ Hits NYC August 12th With Host Lowkey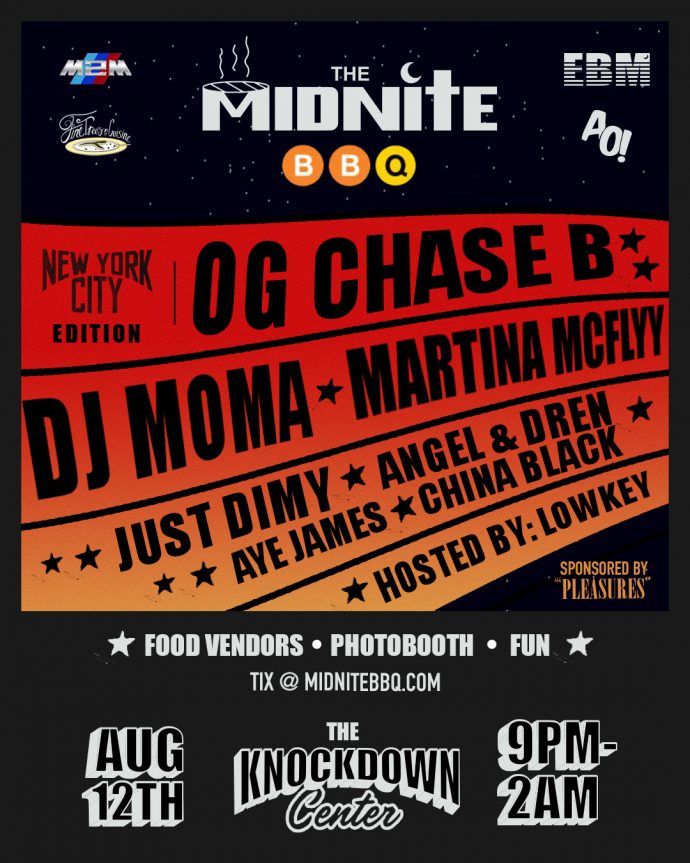 Making it's way down to NYC this summer, popular D.C. event named The Midnite BBQ makes debuts at The Knockdown Center on August 12th.
The Midnite BBQ is a celebration of options in food, music and style! A twist on the traditional BBQ, created by influencers with a love of great vibes and variety. Starting well after sunset, with the tagline "No Burgers, Not Hotdogs", we welcome all food lovers, restricted diets and discerning tastes. Featuring the best from local food makers, chefs, and DJs.
TICKETS:
MIDNITE BBQ AT KNOCKDOWN CENTER