Snoop Drops A New Line of High End Bongs Called, Pounds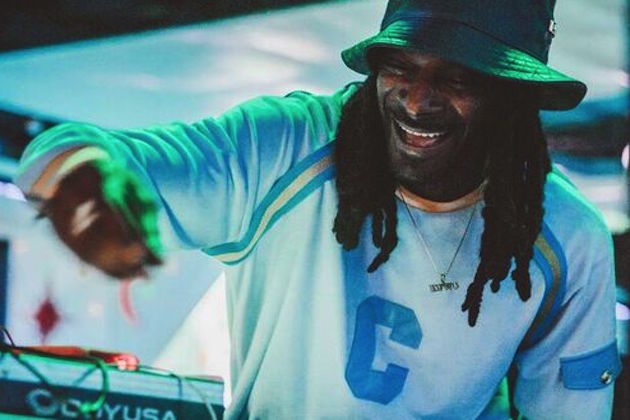 Entertainment Icon, Snoop Dogg, in collaboration with leading smoking accessories manufacturer Famous Brandz, is proud to announce the launch of POUNDS Smoking Accessories: a line of premium smoking accessories and water pipes that are destined to disrupt the industry with beautiful form and function. A fresh take on presentation, POUNDS captures the legendary artist's own creative vision for premium smoking.
POUNDS is priced between $129 – $279 and is available for purchase in all 50 states at local smoke shops as well as on GrassCity.com, the world's largest online head shop, and on everyonedoesit.com. POUNDS is also available in Canada (retail and online).
"POUNDS is my way of offering and sharing a premium smoking experience for any consumers," says Snoop about his budding brand. "Whether you're into flower or oil, POUNDS has the product for you."
With functionality for the discerning smoker, and a brand that's accessible to experienced and curious consumers alike, POUNDS is bringing smoking products to the mainstream. Each premium water pipe is made with the highest quality, hand-blown borosilicate glass, and comes stacked with accessories for ultimate user variety and choice. Not only are the pieces collectible – each one is sold in a collectors magnetic scotch box that features brand artwork from world-renowned design firm, PENTAGRAM.
Each pipe is named after one of Snoop's own recording studios – the BATTLESHIP, MOTHERSHIP, ROCKETSHIP, SPACESHIP and STARSHIP – to give a personal touch from the entertainer. The design aesthetic pairs outer space with natural beauty, and the industry-leading collectible boxes are striking stacked atop one another.
With new products planned for 2017 and beyond, POUNDS is here to make a bold statement about design, aesthetic, and functionality in the industry.