Steve Aoki & DVBBS Link With 2 Chainz For "Without U" Visual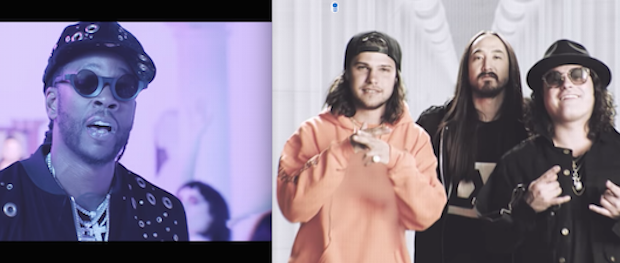 Acclaimed record producer, DJ and label founder Steve Aoki has unveiled the official music video for his latest single "Without U," featuring DJ/production duo DVBBS and rapper 2 Chainz. The first release off Aoki's forthcoming album KOLONY, the video for "Without U" follows Aoki, 2 Chainz, and DVBBS through the winding halls of Dim Mak Manor. Filled with moving portraits and animated mannequins, the video's stark minimal and monochromatic composition effortlessly compliments the feeling of the track.
"The Without U video is the first look into the Dim Mak manor where you get to see a room in the house curated by 2 Chainz, DVBBS and I. Each room of the manor is designed by a different song from the album all interconnected in this Kolony community," said Aoki.