Juice Celebrates 25th Anniversary Of Film With Cast Reunion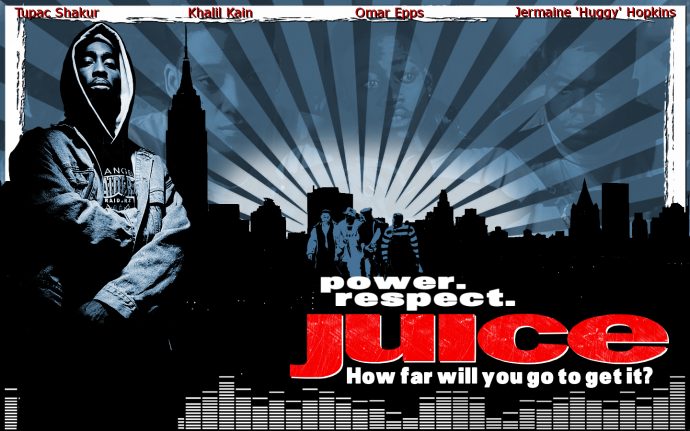 Ernest R. Dickerson's classic drama Juice celebrates its 25th anniversary with a Blu-ray release for the first time and all-new bonus content on Digital HD. Starring Omar Epps, Jermaine Hopkins, Khalil Kain and Tupac Shakur in his first starring role, the special anniversary edition features over 1 hour of new and vintage bonus features and interviews with the cast and crew not available anywhere else. With that we leave you with our favorite Bishop/2pac quote courtesy of IMDB. Also check the pics below!:
Bishop: You know what? Last time you said that, I was kinda trippin', right? But now, you're right. I am crazy. And you know what else? I don't give a fuck. I don't give a fuck about you. I don't give a fuck about Steel. I don't give a *fuck* about Raheem, either. I don't give a fuck about myself. Look, I ain't shit. And you less of a man than me, so as soon as I figure you ain't gon be shit, *pow*! So be it. You remember that, motherfucker. 'Cause I'm the one you need to be looking out for… *partner*!