Vic Mensa, House Legend Larry Heard and Kelela Headline Full Moon Festival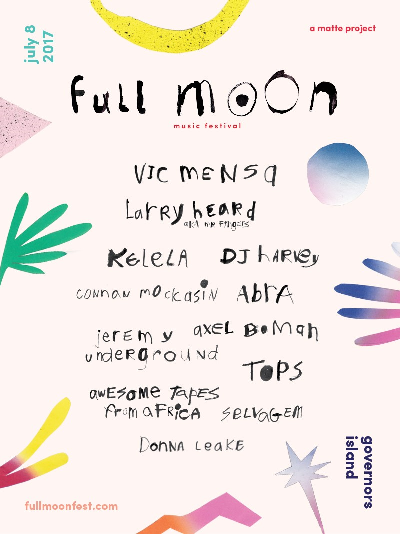 While we would be lit AF to see both Vic Mensa and Kelela perform – along with all of the others at this festival – you can't even think about going to the Full Moon Festival and missing Larry Heard's set. While you may be up on the dance and edm artists of the 2000's Larry Heard was wayyyyy ahead of his time and most if not all knowledgable house producers and DJ's know or have sampled his stuff. Sheeeeiiit… Drake and the whole OVO camp prob know about this guy's classic house music. If 40 gets a hold of this they are one OVO hit away from the world singing Larry Heard's praises once again. Check out a few of his more popular jams on Spotify below.
Aside from that the inexorable waterfront party that has recently evolved into a music festival, so this year is expected to be a REAL fckin party. The July 8th lineup was just announced a few weeks ago so tickets are still on sale now. If you are in NYC during early July, do not miss this!