Google Jump Starting Virtual Reality, Apply For Free VR Camera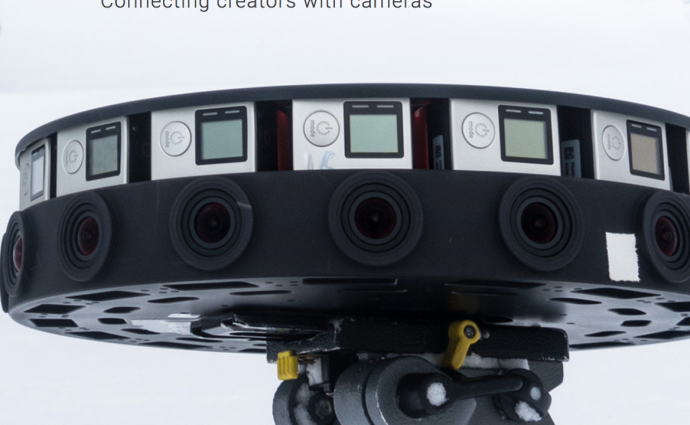 It has 17 lenses, it costs $18,000 and it can take you anywhere in the world. Its the YI Halo, a virtual reality camera that operates on Google's Jump VR platform.
The Halo uses all 17 cameras simultaneously in 4k video and is an invention by a Chinese camera company YI with Google.
Some even say that the Google camera is a response to Facebook's x24 and x6 in what is becoming a highly competitive Virtual Reality market. Some say that in the future, we will be able to attend concerts and sporting events live via the headsets, who are made by several different companies now.
To date there is Facebook's Oculus Rift, the Samsung Gear VR and the Sony PlayStation VR and Google has two products, the Cardboard and the Google Daydream View.
The problem is without much to watch, the headsets are useless. So, Google is trying to get more and more people to use them. In order to do so Google is launching a program called Jump Start where filmmakers can apply for a free cam. SICK!
The Jump Start program connects filmmakers with the resources they need to create virtual reality films. Creators get access to a Jump virtual reality camera and unlimited stitching with the Jump Assembler.
For info on this see link here: Google Jump Start