DJ Mustard Drops His Documentary with TIDAL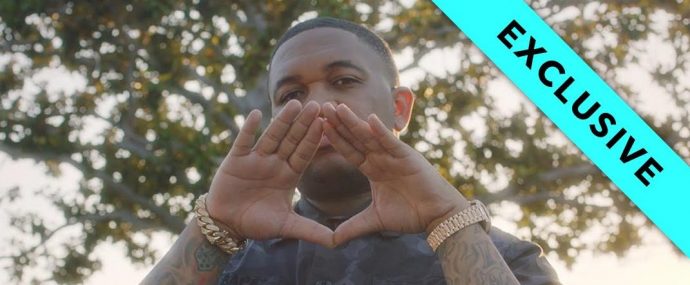 Today, DJ Mustard exclusively premiered his "For Every 12 Hours" documentary on TIDAL. The 30-minute documentary takes fans into the studio with 26-year old DJ Mustard as he works on his Cold Summer album and talks about his role as a DJ, producer and label executive. The video also features interviews with Big Sean, Ty Dolla $ign and Roc Nation executives discussing DJ Mustard's rise and importance to the hip-hop industry, as well as exclusive performance footage.
We were there on hand Wednesday for the on Wednesday, TIDAL hosted TIDAL X DJ Mustard- an intimate screening event in Los Angeles where fans watched the documentary and participated in a Q&A with DJ Mustard.
The producer previously partnered with TIDAL to exclusively premiere the "Don't Hurt Me" music video and track featuring Nicki Minaj and Jeremih.
TIDAL's commitment to connecting fans with their favorite musicians has spanned dozens of livestreams, thousands of ticket giveaways, and an extensive array of exclusive content – including: TIDAL X 1015, a star studded benefit concert; TIDAL X livestreams from Chance the Rapper, Ty Dolla $ign, Alicia Keys and more; exclusive albums such as Beyoncé's LEMONADE and Rihanna's ANTI; unique content including 21 Savage's 30 Days with 21 Savage, Rick Ross' album annotations and more!
TIDAL members can check out the documentary here: tidal.com/djmustard