Run The Jewels Prove They Are As Legendary As "PB & J" on "Legend Has It"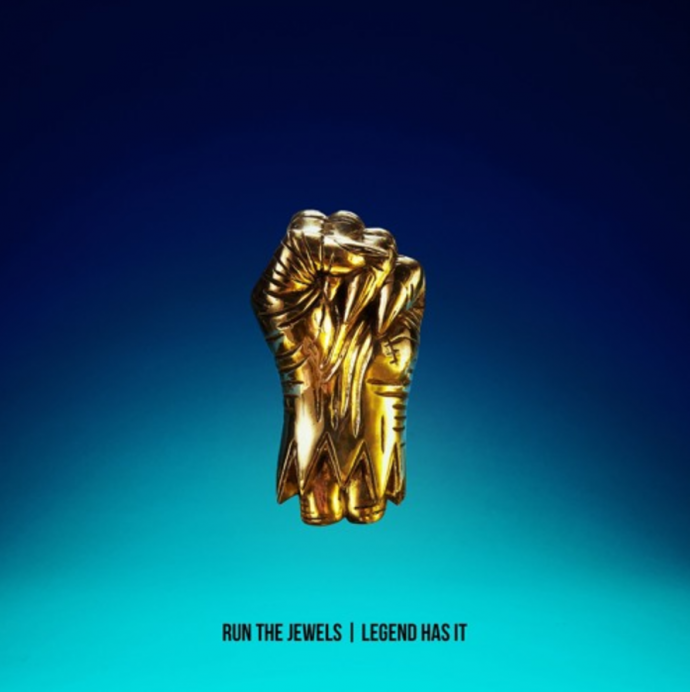 Yup you read that headline correctly and yes El-P is proving again and again that he is an incredible f*cking producer. Lets not forget to give credit to the co-producers Little Shalimar and Wilder Zoby – f*cking great names. While we are at it, shouts to Joey Raia who mixed this record – the sonics on this record have a familiar RTJ sound, but the panning specifically is terrific.
Off the bat you are completely smacked into oblivion by Killer Mike's lyrics – which have you on edge to see what he's gong to say post Donald Trump's election to President of the USA. This is a talking shit record not necessarily political, but at the end of the day let this song move you through your day as you fight past the ignorance and brace for the next 4 years of who knows what. We all need a little extra something after that election to put that pep in our step. This one will move your feet, Run the Jewels 3 is out January 13th.



Danny Brown, Trina, saxophonist Kamasi Washington, TV on the Radio's Tunde Adebimpe, singer Joi Gilliam are all featured on the upcoming project that is going to be SICK. Check the tracklist below:
1. "Down" (feat. Joi Gilliam)
2. "Talk To Me"
3. "Legend Has It"
4. "Call Ticketron"
5. "Hey Kids (Bumaye)" (feat. Danny Brown)
6. "Stay Gold"
7. "Don't Get Captured"
8. "Thieves! (Screamed the Ghost)" (feat. Tunde Adebimpe)
9. "2100" (feat. BOOTS)
10. "Panther Like a Panther (Miracle Mix)" (feat. Trina)
11. "Everybody Stay Calm"
12. "Oh Mama"
13. "Thursday in the Danger Room" (feat. Kamasi Washington)
14. "Report to the Shareholders/Kill Your Masters"