Mass Appeal And Nas Host "Live at the BBQ" NYC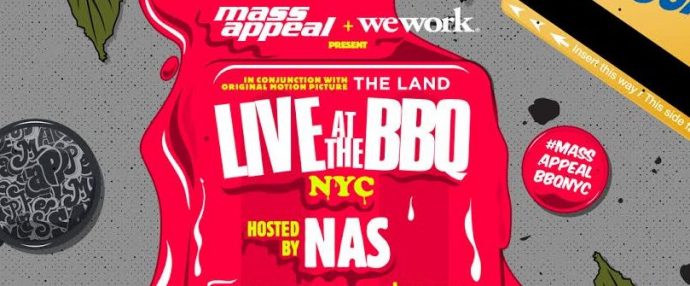 You know this is going to be off the damn chain, this line up is so sick! At the end of the day Nas is curating this event and when you look at the lineup its indicative of his tastes just like the Mass Appeal mag. AKA this is pure DOPE.
Just in case you haven't heard yet Ty Dolla $ign, Danny Brown, MGK, WIKI, Maniie Fresh, ARAABMusik, Fashawn aa Kamaiyah, Ezzy, Princess Nokia round out the bill.
Lets not forget that Peter Rosenberg and Laura from Hot97 will be in attendance.
Lastly there will be a J. Dilla Live Mixtape with Black Thought and J. Period. Not sure what to expect there but it will be LIVE!
ENJOY if you can make it!